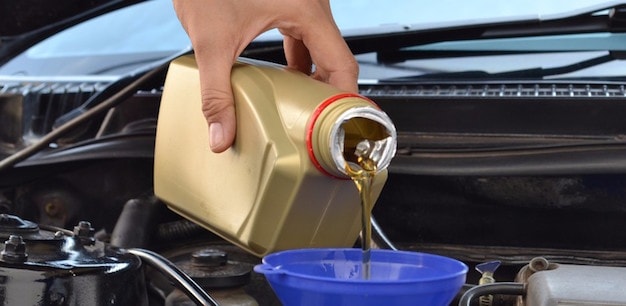 Do you remember the last time you got an oil change for your vehicle? If not, it might be time to bring in your model to our Woodland Jeep Chrysler Dodge RAM service center. Whether it's one of our flagship makes like Jeep, Chrysler, Dodge, or RAM, or another manufacturer, our team has the expertise to know how to fix up any model you bring to us. Routine maintenance like an oil change is a crucial step to preserve the integrity of your vehicle, so it's important to have it done according to your vehicle manual's service interval. If you're seeing the following signs you need an oil change, it's time to bring in your vehicle.
Shaking While Idling
If you experience strange noises, vibrations, or shaking while idling in your vehicle, this could be a sign you need an oil change. Try not to idle as much as possible while waiting to have your engine oil changed. With our Mopar express service, luckily we make it easy for Woodland drivers to have their oil changed quickly when they need it, no appointment necessary.
Fluid Leaks
If you see fluid leaking underneath your engine, there is something wrong with the vehicle. Bring your car in as soon as possible to avoid further damage.
Overheating
If you're car parts seem to be overheating, this is a sure sign that you don't have enough oil in your engine or the oil hasn't been changed in a while. When this happens, it won't do as good a job of lubricating the engine's components.
Oil Warning Light/Check Engine Light
If your check engine light, or your oil warning light come on, you should have your oil checked. Your warning light may come on for a few reasons: low oil level, a bad oil pump, or defective oil pressure.
Dirty Oil Appearance
If you look under the hood to inspect your oil, you should see a bright amber color where your oil is. If it's dark, gritty, or milky, then this is a clear sign you need it replaced.
For more information on when to change your oil, or to schedule a service appointment, contact us at Hoblit Dodge today!