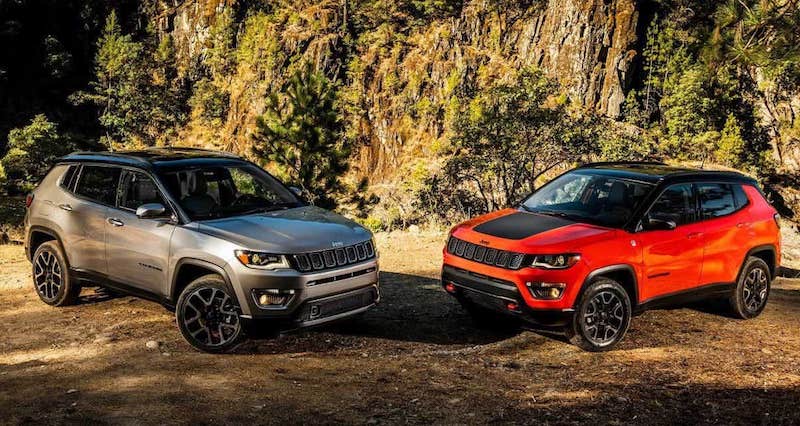 Great power and performance don't have to mean bad gas mileage. Everyone know that Jeeps are reliable, powerful vehicles. But here at our Sacramento area Jeep dealer, people ask us all the time: Which Jeep gets the best gas mileage?
That would be the 2019 Jeep Compass. The Sport trim level is equipped with a 2.4-liter engine, which gets an EPA-estimated 22 miles per gallon city and 32 miles per gallon on the highway as a front-wheel drive vehicle. Even if you opt for a 4x4, it still gets 22 city and 31 highway. Its standard 13.6 liter gas tank gives it a highway driving range of 435 miles.
So whether you're tooling around the suburbs, driving into Sacramento, or taking that long road trip up to the mountains, you can keep your eyes on the road ahead rather than your gas gauge. And you don't have to stick with the Sport to get a Compass that's light on the gas: Every trim level Compass, equipped with either a manual or automatic transmission, averages 30 or more miles per gallon on the highway and has an estimated range of over 400 miles.
Fuel-Efficient Jeeps Built for Sacramento Streets
Coming in just behind the Compass among Jeep SUVs is the 2019 Jeep Cherokee, which also delivers good efficiency and a long driving range. The FWD Latitude edition gets 21 miles per gallon city and 30 highway, while the 4x4 options deliver the same city performance and 28 miles per gallon highway.
Even when equipped with a 3.2-liter V6, you can still get a Cherokee that gets 21 miles per gallon city and 29 highway. That's a whole lot of SUV that's still light at the pump. And with its larger gas tank, all Cherokee models have a driving range of at least 400 miles, with some topping 470.
And if you're looking for a crossover with classic Jeep performance, the 2019 Jeep Renegade gets the best gas mileage of any vehicle to wear the Jeep badge. Even as a 4x4, it delivers 24 miles per gallon in the city and 31 on the highway in its Sport, Upland, Latitude, and Altitude trim levels.
No matter what your driving needs are, Jeep has a great SUV or crossover that won't kill your gas budget. If you're ready to see what a Jeep can do, come visit us at here at Hoblit Chrysler Jeep Dodge RAM SRT. We've been serving the Sacramento area for nearly 70 years, and we know what it takes to make the car shopping process friendly and simple. Give us a call at 530-405-9416, or contact us online, and we'll show you what "No Hassle, No Pressure" service feels like.
*Based on EPA estimates. Actual mileage may vary.