Jeep produces many reliable and capable SUVs that withstand even the most unexpected road conditions. Whether you want to off-road on your weekends or just take a trip to the beach with a nice cabin breeze, our Jeep dealer near Sacramento has a Jeep for you!
Everyone's needs and tastes are different, and if you're choosing between the Jeep Cherokee and the Jeep Grand Cherokee, you might be asking what the difference is between the two. We are happy to break down some highlights.
Comparing the Jeep Cherokee and Grand Jeep Cherokee for Sacramento Drivers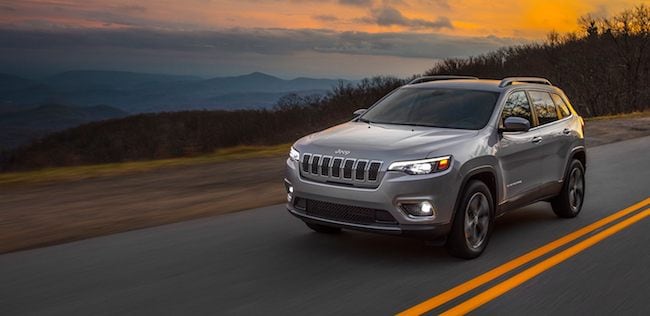 Both the Jeep Cherokee and the Grand Jeep Cherokee are great options with slightly different features to fit different needs. Sacramento area drivers will love to drive their Jeep Cherokee around town or on the trail; while it's proven quiet and smooth for the commute, it's also up to the challenge of a dirt road or incline. Offering Jeep's iconic capability in an even larger package, the Jeep Grand Cherokee is another popular pick, solidifying its appeal as the most awarded SUV ever, including for having the highest model loyalty.
While both models seat five passengers comfortably, key differences are found in many aspects, including size, engine choices, and pricing.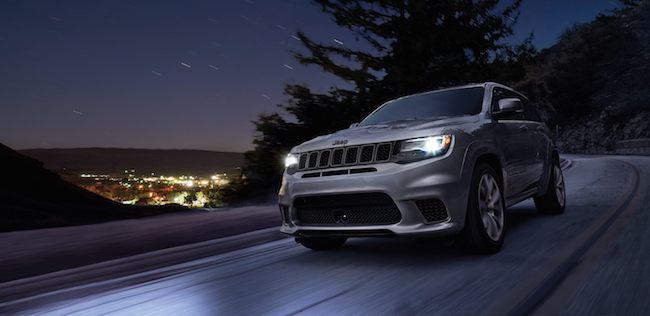 When it comes to interior space, the Grand Cherokee offers more room, including cargo, head, and shoulder. From the outside, the Grand Cherokee is also longer and wider; coming in at 76.5 inches wide and 189.8 inches long compared to the Cherokee's 73.2-inch width and 182-inch length. Fitting the extended dimensions, Grand Cherokee's sports a 114.7-inch wheelbase compared to the Cherokee's 106.4-inch wheelbase.
Powering the Jeep Grand Cherokee is a 3.6-Liter V6 24-Valve VVT Engine, or an optional 3.0-Liter V6 EcoDiesel Engine. On the starting trim, the Cherokee comes standard with a 2.4L I4 MultiAir® Engine, with options for a 2.0L I4 DOHC DI Turbo Engine or a 3.2-Liter V6 24-Valve VVT Engine. As the larger of the options, the Jeep Grand Cherokee starts at a higher average starting price of $30,895, while the more compact Cherokee starts at $25,495.
This is a just a start of how the two models compare and contrast! For more information on the differences between the Cherokee and the Grand Cherokee, contact us at Hoblit Dodge today.
Browse Jeep Inventory