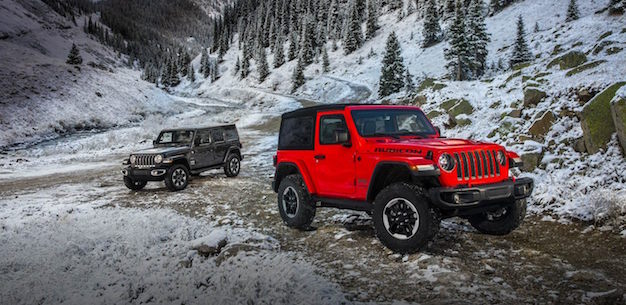 Now that summer has arrived, you may start thinking about taking an adventure off-road in your Jeep. With dryer terrain and beautiful weather, it's the perfect time to try off-roading in our area, especially because your Jeep was built for exactly this type of driving. Adventure starts off the beaten path, but it's important to be prepared for the unexpected when practicing riskier driving. Fortunately, our knowledgeable Jeep dealership near Woodland has come up with some tips for local drivers who want to try taking their Jeep off-roading.
Know How Your Jeep Drives in the Woodland Area
Our team suggests that drivers take some time to observe how their vehicle usually handles on the roads of the Woodland area as well as the dimensions of the vehicle. Before you off-road, you'll want to bring your Jeep in to our Woodland area service center in order to make sure everything is up to standard based on your car manual.
Understand Your Jeep Model's Settings
You'll want to observe how your vehicle handles on different terrain before taking on the great outdoors. Test your Jeep on sand, mud, and gravel and practice maneuvering your vehicle's different gears for each terrain. For sand, hills, rock crawling, and snow or mud, there are different methods to navigate the challenge. For sand, drop the tire pressure and use wide turns; for hills, never drive at an angle and don't drive straight up or down, and be sure to apply more pressure at the base; it's a good idea to crawl up hills at a slow pace and to know your ground clearance; finally for mud or snow, utilize your low gear four wheel drive.
How to Behave On the Trail
When you've made it to off-roading, you can protect yourself from harm by being aware of your surroundings. This means keeping an eye on both wheels as you are moving, taking things slow when necessary, and keeping your head on a swivel to monitor your Jeep. Be sure to properly scout the trail before you begin the drive, and leave it as you found it.
Be Prepared
In case something goes wrong in handling your Jeep, you'll want to be prepared to get out of tough situations. This means bringing proper equipment like a tow strap, a foldable shovel, an air pressure gauge, Allen wrenches, and other personal supplies like food and water in case you get stuck.
For more tips on taking your Jeep off-roading, feel free to contact us at Hoblit Dodge today!