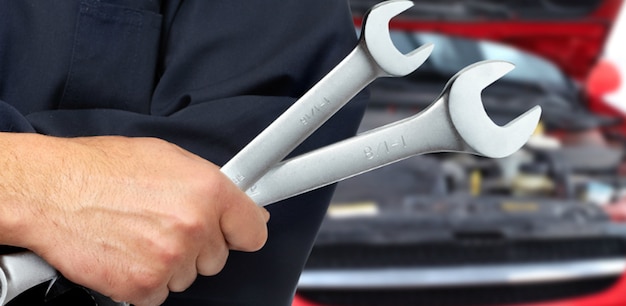 Before you head out on a road trip in your trusted vehicle, it's important to know that you can rely on the four set of wheels that take you to your destination. When was the last time you had your car's tires, fluid levels, or oil changed? If it's been even a little while, you should consider bringing in your model to our service center at our car dealership near Woodland. Our technicians are experts in what they do, and they've worked with a variety of manufacturers to know what's normal and what needs fixing.
Visit Our Woodland Service Center for Routine Auto Repair
Whether it be an oil change, a tire rotation, or more intense auto repair, our team of knowledgeable technicians has the tools and the state-of-the-art facility to get the job done. Certainly before you take off on the road you'll want to make sure your fluids don't need attention, including your oil. We'd also be happy to check your tire pressure, tread, alignment, and whether they need rotating. Signs that your tires need attention include a slight pull to the side when you drive, and a shaking steering wheel or other vibrations in your car. If you notice any other noises and vibrations, you should bring in your vehicle as soon as possible.
To be fully prepared for a road trip, you should prepare for the unexpected. Bringing in your vehicle for car maintenance at our Woodland dealership--even if it doesn't show signs of wear and tear--is a good idea because it keeps your car running efficiently and longer. Many times people don't realize their brakes need replacing, and you'll definitely want those to work well on a long journey. You can also prepare by packing the right supplies, like an emergency kit, snacks and water, a GPS system, a multipurpose tool, a tire inflator, and roadside flares.
For more information on car maintenance and safety tips for road tripping, contact us at Hoblit Dodge today!