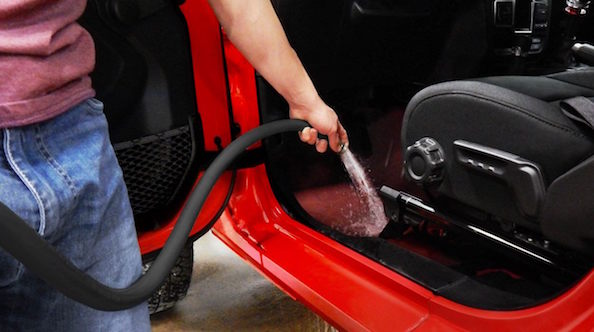 Spring time means spring cleaning, and this is especially important to do for your Jeep. Any vehicle requires a refresher with the arrival of a new season, so it makes sense to do some work on your Jeep. You won't want to skimp on important steps like clearing out your vehicle for any unnecessary trash, but you should be sure to examine under the hood for any necessary maintenance.
Our Sacramento area Jeep service center values our customers' needs above anything else, and we especially want them to have the most enjoyable on-the-road experience possible. Part of the driving experience is keeping up with your vehicle's health, and that means scheduling regular maintenance to check on each and every part of your ride. That's why our team has come up with a list of steps to spring clean your Jeep.
Replace the Windshield Wiper Blades
Before you head off on your next adventure, you'll definitely want to take a close look at your wiper blades. On your off-roading trek, you'll want to be prepared to wipe off the mud and dirt. It's important for you to see clearly when driving, so replacing them if they're worse for the wear is crucial.
Clean the Headlamps
Excessive residue can fog up your headlights. You'll want to make sure they're clean and clear so you can see everything on the adventure ahead.
Check Your Engine Oil
Before you go out on your warm weather adventures, just as important to cleaning the interior is checking under the hood. Particularly crucial to preserving the performance of your Jeep is making sure your engine oil is healthy. At our Jeep dealership, We know Jeep, and we know exactly the right type of oil your vehicle needs. Our highly-trained technicians would be happy to fix our Sacramento area customers up with a Jeep oil change.
Check Your Tires
After changes in season, your Jeep might need to have a wheel rotation, alignment, or even a tire replacement. With potholes in the road caused by the changing weather that can harm your wheels and cause them to be off-balance, it's important that you make sure one of the most important car parts on your Jeep is in tip-top shape.
For more tips on spring cleaning your Jeep, or to schedule a service appointment, contact us today at Hoblit Dodge!