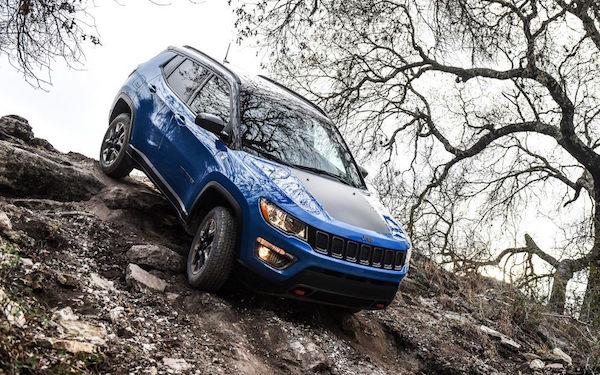 If you're new to the Jeep lineup and hoping to become a savvy driver in no time, it's important to know the difference in this terrain-expert vehicle. Between Jeep 4x4 and All-Wheel-Drive (AWD), there are differences to consider before choosing one over the other. AWD is almost the same as full-time Four-Wheel-Drive (4WD) systems, but it is much less capable than 4WD because it doesn't have the same low range settings.
An AWD vehicle has great handling on the road but it is not one you'd want to bring on a mountainous adventure in the wild. By contrast, a full-time 4x4 system is automatically in 4WD and can travel safely and securely on all surfaces. In a 4x4 vehicle, front and rear driveshafts turn at varying speeds so that your vehicle can be used confidently no matter the terrain. At our Sacramento area Jeep dealer, we'd be happy to show you an array of different Jeep vehicles with different drivetrains.
Other Types of 4WD Systems
There are other types of 4WD systems that you should consider that are best for certain types of driving. While you might not want to commit to a vehicle that's entirely 4WD, there are part-time 4WD systems that might work better. Operating by default as a two-wheel-drive vehicle, the 4WD locks the front and rear driveshafts, which makes it better for off-road travel or challenging road conditions. If drivers switch to the part-time 4WD too often, it could lead to driveline noise or binding that can lead to overheating or early part failure.
Another 4WD system is on-demand 4WD. This type of 4WD operates primarily in two-wheel-drive during normal driving conditions. When unusual driving circumstances occur like snow or mud on your path, it automatically engages 4WD and power is transferred to the secondary axle. No matter which type of drivetrain you decide on, if you choose a Jeep in Sacramento with the Jeep Trail Rated badge, you'll find a vehicle that has endured rigorous testing through a variety of brutal conditions. This means that a Jeep Trail Rated vehicle will get you where you need to be, no matter what the conditions on the path ahead include.
For more information on Jeep vehicles and their drivetrains, contact us at Hoblit Dodge!