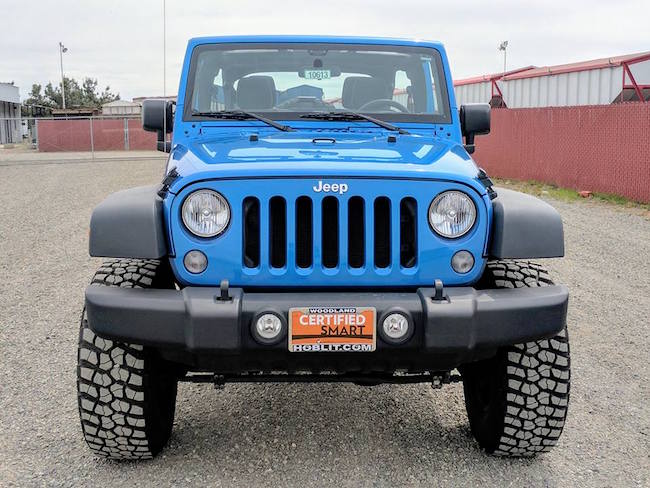 used cars
and
certified pre-owned
models, especially because the flagship manufacturers at our dealership--Dodge, Jeep, Chrysler, and RAM--are known for dependable and capable sedans, trucks, SUVS, and crossovers. Our team knows a quality vehicle that can maintain its value when we see it. However, we recognize that if you're ready for a nicer, newer and a bit more luxurious car, one of the best options you can choose is to look at a certified pre-owned vehicle.
Choosing Between Used and Certified Pre-Owned Vehicles Near Sacramento
It can be a tough choice between used and certified pre-owned. If you're looking to save on a great quality vehicle, both options satisfy this need. However, while our used inventory of Dodge, Jeep, Chrysler, and RAM models are indeed capable and attractive, our certified pre-owned inventory offers used vehicles that have gone through manufacturers testing to make sure that they still meet the original requirements. That means you're getting a used vehicle that's almost new. Most are also backed by a limited warranty and has a certain manufacturer stamp of approval.
The stamp of approval from the manufacturer gives many car buyers peace of mind about the quality of their vehicle, since mechanics at our dealership have a what is called a 150-point inspection list to ensure it meets their standards. However, a certified used vehicle will cost more, and sometimes it can match the price of many new vehicles. A non-certified used vehicle can also perform and appear the same as a certified vehicle, as long as you do your research on its inspection and find an extended warranty. Since our Sacramento area Dodge Jeep Chrysler RAM dealer doesn't want price to be the determinant in the kind of quality vehicle you take home, we consistently offer plenty of used vehicle specials to make your choice if not easier, less constricted.
For more information on choosing between used and certified pre-owned vehicles, contact us at Hoblit Dodge.