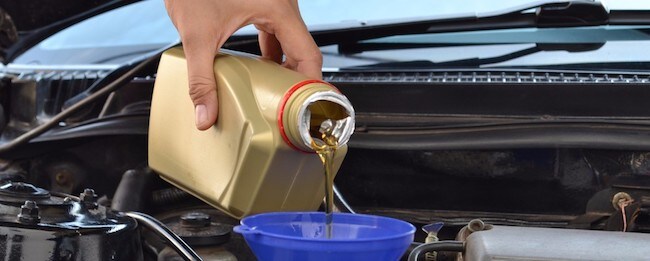 Our Dodge service center is staffed with certified technicians that are Woodland's go-to experts for oil changes and all routine Dodge maintenance. While you wait for your car to be ready, enjoy the free Wifi in the waiting room and complimentary shuttle service.
How Often Do You Need An Oil Change?
Thanks to the automatic oil change indicator system that is equipped on all newer Dodge models, you can take the guesswork out of when you should change your oil. The indicator can light up as early as 3,500 miles, but as a general rule of thumb, you should never go more than 10,000 miles between oil changes. Driving conditions affect this number, so if you operate your vehicle at anything above "normal conditions," you should adjust accordingly. Once the indicator lights up, you must take it in for service within 500 miles.
In a pinch for time? Our Woodland service center offers Express Lane Dodge oil changes. Just roll up, get your oil changed, and drive away. It's that simple!
What Kind Of Oil Do Dodge Models Use?
Dodge recommends that the oil you use for its engines is Pennzoil Ultra Platinum 0W-40 or an equivalent Mopar oil that meets the FCA Material Standard MS-12633 for use in all operating temperatures. The type of oil that your Dodge uses can also be found in your owner's manual and on the engine oil filler cap.
Special Occasions Drivers Should Check Their Oil
It's a smart idea for drivers to check their oil levels once a month or before a long road trip, along with their windshield washer fluid level, tire pressure, coolant levels, and functionality of interior and exterior lights. Little things like that can keep your car running for years after it normally would!
Contact us today to schedule a service appointment or with any questions about your Dodge's maintenance schedule.