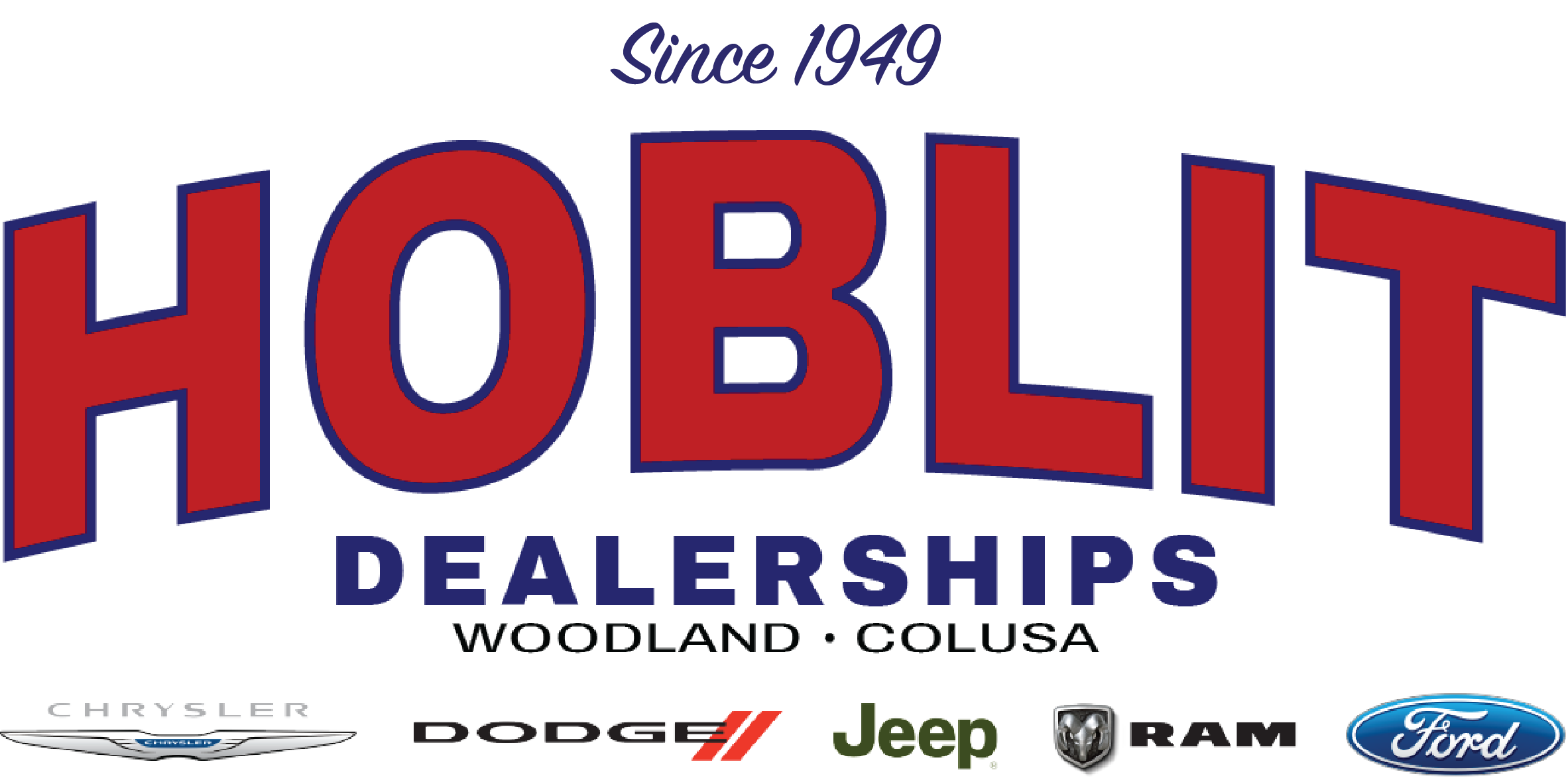 Hoblit is one of the last remaining Family Owned and Operated dealerships left.  We are a proud, fourth generation dealerships, serving Northern California since 1949. With our Ford Store located in the beautiful town of Colusa California and our Chrysler Dodge Jeep Ram store located in Historic Downtown Woodland California, our way of doing business is represented by our small town ways, where business can still be done with a hand shake.

    Whether you are looking for a new Ford F-150, Ford Super Duty or a family vehicle for those wonderful road trips, Hoblit Ford in Colusa has you covered.  The Team at Hoblit Ford has all the expertise and knowledge to find you your perfect car or truck.  Our licensed and professional Service Team will make sure your vehicle will stay in tip top shape.  Give us a call today at 530.458.2151 or visit us at www.hoblitford.com for all your Ford needs.  If you are driving here, our address is 5th & 6th On Main Street Colusa CA  95932.  Just a short drive from Woodland to our Ford Dealership. 


   
     For all you Ram Truck Enthusiast, our Hoblit Ram Truck Center located in Woodland California has all the Ram trucks you'll ever want or need!  With over 400 trucks available, we are the #1 Ram Truck Dealer in Northern California, #2 in the State of California and Top Ten in all of the United States. With a huge selection of Ram 1500's, Ram Heavy Duty's and Commercial Vehicles in stock, you will find exactly what you are looking for here.  We will also be having a Grand Opening Sale of our new Hoblit Service Center located next to the Hoblit Ram Truck Center.  Our new service center will be able to service all makes and model.  From Hondas to Toyotas, to heavy duty commercial trucks from Ford, Chevy and Ram.  We will also have RV Repair Service if you need.   Our Team's goal is to get you back on the road as soon as possible with the best possible service we have been known for for years.

     If you are looking for those rugged and luxurious Jeeps or want to drive a race-car inspired Hellcat, our Chrysler Dodge Jeep store located in Downtown Woodland across the street from the newly renovated State Theater has the best selection, best prices, period! 

     Here at our Hoblit Dealerships, you will get to know, and actually do business with the owners of our dealerships.  We sincerely care about our customers, their well-being, and like to know their families on a first name basis.  Our dealerships genuinely cares about the people we do business with and are proud to be involved in our community.
    Our business philosophy is and always has been providing "Honesty and Integrity in the Car Business."  This is reflected by our "No Hassle, No Pressure, Ever" way of doing business.
    People drive from all over Northern California and the West Coast to do business with us, and we take tremendous pride in knowing our reputation speaks for itself. As a fourth generation Hoblit Dealer, it brings me great joy to be able to say my family has successfully brought Honesty and Integrity to the car business.

- Chad Hoblit, Vice President and General Manager