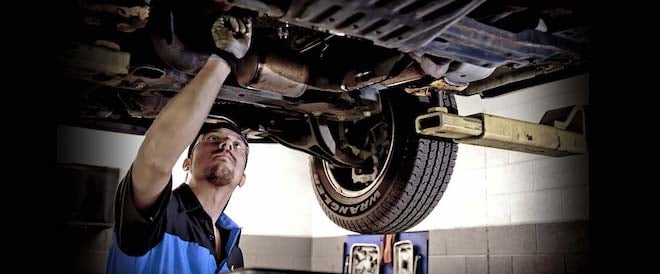 Servicing and maintaining your Jeep is essential to ensuring that you are able to maximize its potential. Our Jeep dealer in Woodland has an incredible Mopar service center, the go-to experts for Jeep oil changes and other maintenance needs.
How Often Should I Change My Jeep's Oil?
New Jeep models come with an automatic oil change indicator that will light up when an oil change is required. Varying degrees of use will change when the automatic oil change indicator is activated, as early as 3,500 miles.
Under no circumstances should you wait more than 10,000 miles between oil changes, 12 months, or 350 hours of engine run time to avoid serious damage to your Jeep.
Severe Duty Maintenance
Many Jeep owners use their vehicles for some heavy duty tasks, or just like to take it off-roading. If this is you, be sure to change your oil much more regularly; approximately every 4,000 miles.
Dusty and off-road environments tend to be not as friendly to your engine, so staying on top of maintenance of your Jeep is vital. For great deals on our services, Woodland area drivers that need more regular maintenance stops can check out our service specials to see if there's a deal for them.
What Kind of Oil Does My Jeep Use?
Make sure you know what you're putting into your Jeep. Hoblit Chrysler Jeep Dodge RAM recommends using Mopar SAE 5W-20 engine oil, such as Pennzoil or Shell Helix. Also available as an option to Jeep drivers are synthetic oils, provided they meet the recommended oil quality requirements.
Looking to come in for routine maintenance? Schedule a service appointment for your Jeep!