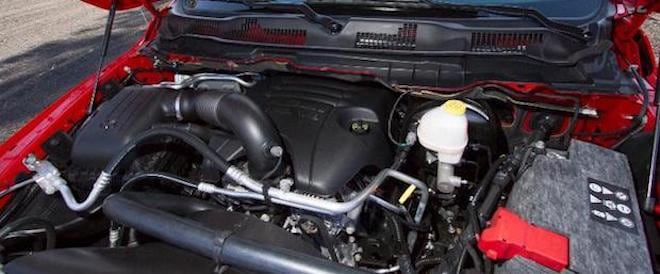 At our Woodland service center, we know that truck owners rely on their vehicles like few other drivers do. Whether you're driving to work, hauling lumber, towing a trailer, or heading out for a weekend adventure, you need your truck to run strong and take care of business.
One of the best ways you can protect your truck's performance is by handling routine maintenance and staying on top of your regularly scheduled oil changes. Oil lubricates, cools, coats, and protects your engine's many moving parts. Here at Hoblit Jeep Chrysler Dodge RAM, we're your go-to RAM oil change experts in Woodland!
How often do RAM trucks need oil changes?
The days of changing your oil every 3,000 miles are long past. These days, advances in engine and oil technology mean that you can potentially go much farther before changing your oil and filter. The interval will be determined by the type of oil you use, the way you use and drive your truck, and the conditions you drive under.
Fortunately, RAM trucks are equipped with an oil change indicator that monitors everything from engine operation conditions and mileage to trailering and weather conditions. The light will illuminate when you're due for an oil change--aim to have one completed within 500 miles of the alert.
Under no circumstances should the interval between oil changes exceed 12 months or 10,000 miles for RAM 1500 owners. For RAM 2500 and 3500 models, the interval should never exceed 12 months, 8,000 miles, or 350 hours of engine run or idle time.
Note that if your vehicle is frequently run in especially dusty conditions--not uncommon during California's dry spells--you should change your engine oil every 4,000 miles. Our experts can help you determine the schedule that's right for you.
What kind of oil do RAM trucks use?
Engine oil is distinguished by weight, which refers to the viscosity of the oil. Different engines operate best with different weights of oil, so always be sure to use the recommended weight when changing your oil.
3.6L - SAE 5W-20
5.7L - SAE 5W-20
6.4L - SAE 0W-40
If you're due for an oil change, or if you're not sure when your last oil change was, then it's time to come see the experts at Hoblit Jeep Chrysler Dodge RAM! We're here to keep your truck running its best, so be sure to give us a call at (888) 255-1741 or to contact us online today.