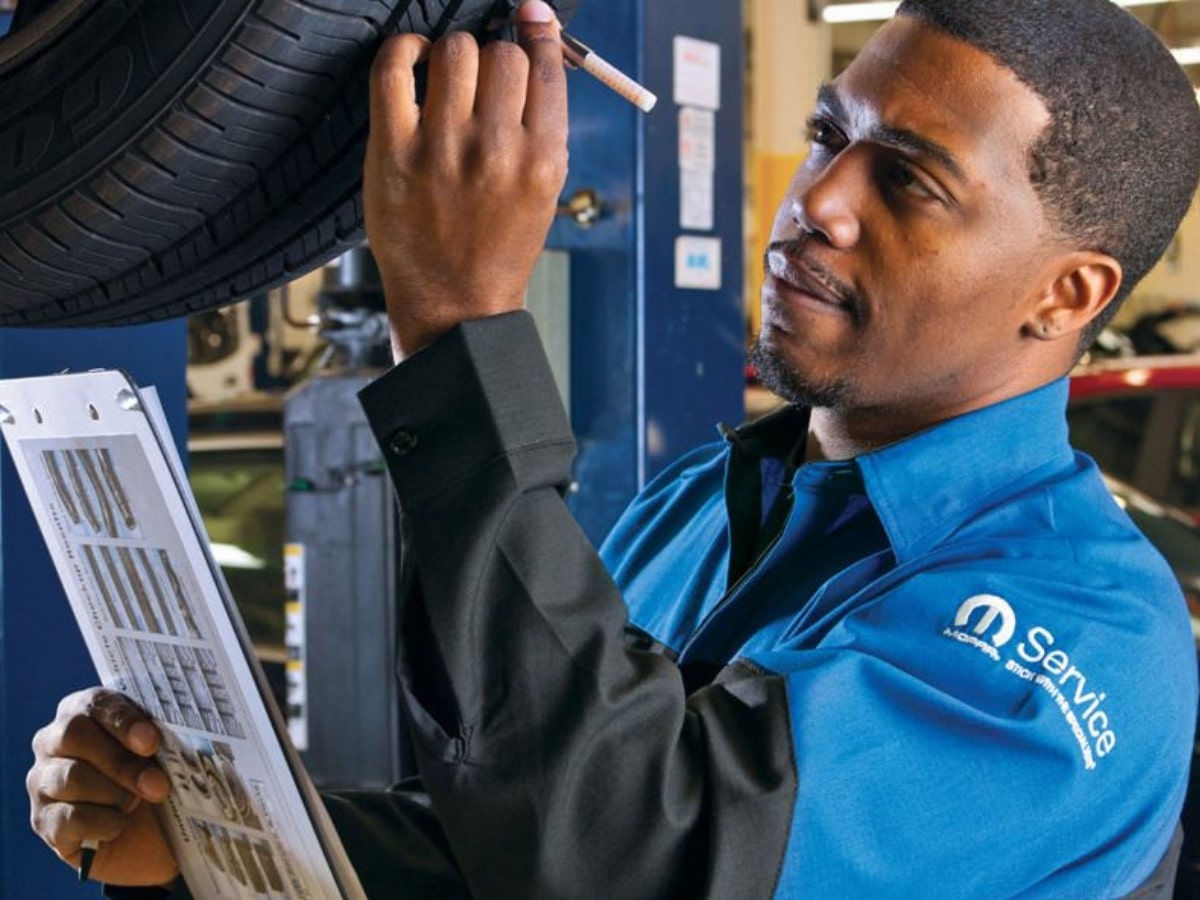 Tire Rotation for All Makes & Models in Woodland, CA
We provide a quality tire rotation service at Hoblit Chrysler Jeep Dodge Ram in Woodland, CA by a certified technician following the manufacturer's recommended tire rotation diagram. As a Mopar certified service center, your service will be completed within our state-of-the-art facility. It is important to remember that we operate an express lane ready to provide your next tire rotation service quickly and conveniently without an appointment. When you need to know that your tire rotations are of the highest quality and value, we invite you to our service center in Woodland, CA for swift service.
Why is Tire Rotation Service Important?
Just as getting routine tire rotations at the recommended miles extends tire-related driving benefits, putting off the service invites the opposite consequences: rapid and uneven wear, shortened tire life, a poor driving experience defined by noisy operation, vibration at speed, and compromised safety.
Rapid Wear is the Telltale Symptom of Needing to Rotate Tires
If you detect any strange bald-shaped patterns on your tires, that is rapid wear caused by leaving tires in the same position for too long or misaligned wheels. No matter what the cause of rapid tire wear, it is an excellent decision to get an inspection by a certified technician to identify the root cause for corrective maintenance. More often than not, rapid wear on the tires alongside an extended tire rotation interval almost always means that the vehicle needs to rotate the tires.
Bundling Maintenance for Efficiency: Oil Changes and Tire Rotations
Some of our customers have already noticed that their oil changes and tire rotations are due at the same mileage or approximately the same depending upon the vehicle's routine maintenance schedule. It is often an opportunity of convenience, efficiency, and reduced cost to bundle your oil changes and tire rotations together into a single service that takes care of both.
Express Lane Tire Rotation at Hoblit Chrysler Jeep Dodge Ram
---
Our express service lane can get your tire rotation service done quickly and conveniently without having to make an appointment. All that you have to do is stop by our Mopar certified service center and we will provide your tire rotation as quickly as possible. Even though we complete this tire rotation express, it still features our certified technician that rotates the tires according to the manufacturer's bulletin including the recommended tire rotation diagram.
Service Department