Tips For Test Driving A Car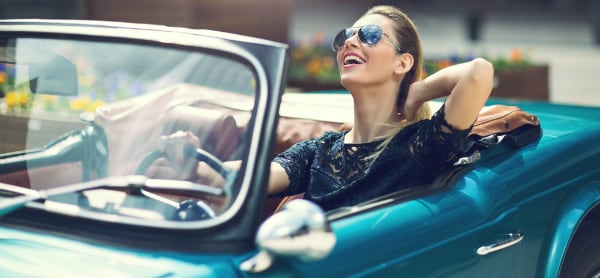 A car can look great based on photos, pricing, and reviews, but you never truly know if it's the perfect fit for you until you get behind the wheel. That's why the test drive is perhaps the most important part of the car buying process. You can save time at the dealership by doing your research beforehand–it's easier to test drive one or two cars that you know might be a good fit for you instead of taking a bunch of them for a spin. This will save both you and the dealership time, and will allow you to spend more time making a decision.
Our car dealer in Woodland has a huge inventory of Dodge, Jeep, RAM, and Chrysler models to choose from. Take your time to figure out which ones look right for you, and let us know so we can have it ready for you to test drive by the time you get to us.
What to Check Before Test Driving a Car
Doing a preliminary walk-around of the car before you get in is encouraged, because sometimes photos can be deceiving. Is it the same color you imagined? If you have a child, will your child seat fit in the back? How about the measurements of the car? If you have a tight parking space at home or a full garage that just barely fits your current car, make sure all the measurements are accurate and that you won't have to bring the car back because of a simple oversight.
If the measurements of your car don't work, or it doesn't look like the picture you had in your head, Woodland shoppers can feel free to pick from any one of the new cars for sale from our selection of Chrysler, Dodge, Jeep, and RAM models to test drive.
During The Test Drive
Before you start the car up, make sure you sit in every seat of the car to gauge what the comfort level of your passengers will be, adjust the driver's seat until it feels comfortable for you, and look around to familiarize yourself with things like touchscreens, volume knobs, temperature control, and anything else you might be using on a daily basis. This is the time to turn on the radio to make sure it works–you'll need silence when you actually begin to drive.
The salesperson will often have a predetermined route for you if you are unfamiliar with the Woodland area, but you should try to take a route that fits your driving needs. For example, if you have a morning commute on the highway, take a highway and see how the car accelerates and handles in traffic. Some specific things to pay attention to during the drive is the acceleration, the engine and road noise, suspension, steering, and braking. If you notice anything wrong with any of these, bring it up back at the dealership. Don't ignore any little nuances, because they could become huge problems down the road.
Contact us today if you have any more questions about the test driving process, or if you'd like to schedule a test drive for yourself.