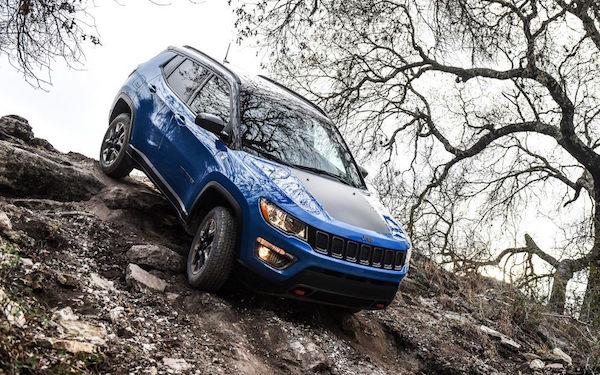 When you invest in a Jeep near Sacramento, you know that you're getting a vehicle that's prepared for pretty much any terrain or climate. For decades, the brand has been churning out SUVs and 4x4s that withstand even the most spirited driver's adventurous twists and turns. Auto shoppers can now feel especially sure that a Jeep will follow through on any journey when it displays the manufacturer's Trail Rated badge. The Jeep Trail Rated badge means that the Jeep vehicle has endured rigorous testing through a variety of brutal conditions.
Every Trail Rated 4x4 Jeep® Brand vehicle has succeeded against a series of grueling tests in five categories: Traction, Water Fording, Maneuverability, Articulation and Ground Clearance. These tests happen on some of the most challenging terrain on earth. Jeep® Brand Trail Rated 4x4 vehicles conquer the hostile cold of Northern Michigan and the unforgivable boulders of the Rubicon. They traverse bodies of water other vehicles wouldn't try to attempt, can handle tight trail switchbacks, offer maximum suspension flexibility for when one or more wheels is off the ground, and have exceptional ground clearance for approaching rocks and logs.
Enjoy the Adventure in a Trail-Rated Jeep Near Sacramento
There are a variety of great Jeep models to choose from that demonstrate expert capability in off-roading. When you need a fun and powerful vehicle to take you on your daily commute to work or a vehicle that gives you the confidence to take on inclines and rocky terrain to explore new paths, a Trail Rated Jeep is the perfect option. While these vehicles show the manufacturer's commitment to allowing drivers to explore more, it's important that Sacramento Jeep drivers still keep in mind tips for off-roading. Even if you can push the limits to where a vehicle can go with your Jeep, it's smart to know the safe way to challenge nature.
For more information on Jeep Trail Rated, contact us at Hoblit Dodge today!