What Should I Bring to the Dealership When Buying a Car?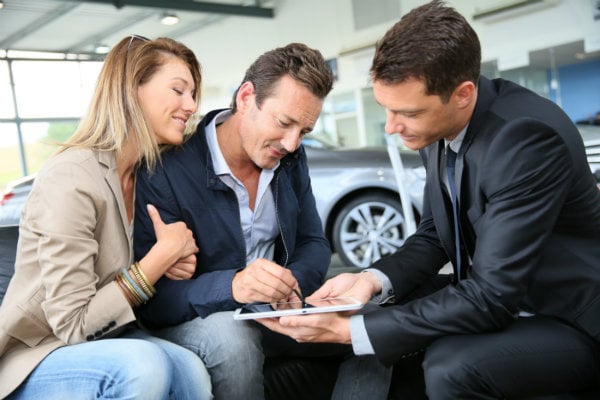 The time has come and you are finally ready to drive out of the dealership with that RAM 2500 you have been dreaming to conquer all of the Elk Grove area roads with! The average time it takes to purchase a vehicle can be a bit long, so to make things run a bit more quickly and smoothly, it is important to know the types of documents and items you will need to have with you prior to purchase.
Know How Much It Will Cost to Insure
It is very important to know how much it will cost to insure the make and model of the vehicle you are considering to purchase. Considering you need car insurance to drive any vehicle, let alone purchase one, you want to make sure that figure is something you can manage on a monthly or semi-annual basis. You will also need to know how quickly you will need to notify your insurance company that you have purchased a new vehicle.
Have Your Driver's License and Proof of Insurance On You
This one may be a no brainer, but just in case you do forget, here is your reminder not to! You should always have these documents on hand anyway when you are driving, so make sure to bring them into the dealership when you are ready to buy!
Provide the Down Payment
Lastly, have a way of funding your down payment on you! Prior to purchase, make sure the dealership accepts whichever form of payment you choose, and that you get a copy of the proof of purchase. For any questions regarding payment, credit, a loan, or the buying process in general, our RAM Finance Center near Elk Grove is available to assist you in any way they can to make the process as easy as possible.
Considering A Trade-In?
The process of trading-in a car is a bit different than if you were plain out purchasing a new vehicle. You will need to have your current car's certificate of title, the car's current registration, all of your car's keys and the owner's manual. If you still have a loan on the car, you will need to have your account number or a payment stub to provide as proof. It is highly recommended that you clean out the car to the best of your ability, paying close attention to areas out of sight, but convenient for stashing things, like under the seats, over the visors, in the glovebox and throughout trunk.
Purchasing a new car is an exciting time, so for any questions or comments you have on the process, do not hesitate to 
contact us
 or give a call at (888) 255-1741. We are open seven days a week, and would be happy to help you out with anything you need regarding our vehicles or services.